Target Marketing
A small but growing number of  beauty businesses draw on their knowledge of what customers value, and would value, to gain marketplace advantages over their less knowledgeable competitors.  Our direct experience in the beauty industry and working closely with spas/medi-spas and salons has provided insight on what tools are advantageous for marketing the services and the hardware associated with each treatment.  Biolaser Aesthetics is committed to making quality made machines and providing quality customer support beyond the sale. We offer what resources we believe are beneficial for our customers with our manufactured hardware that we stand behind.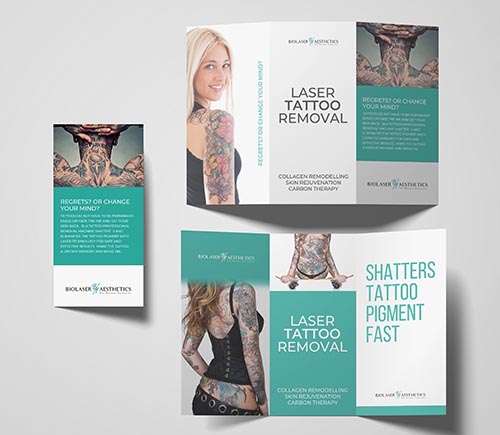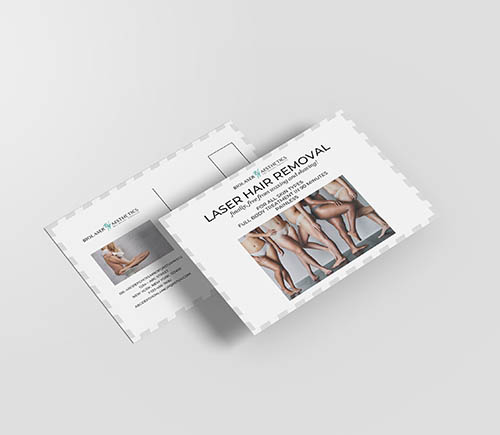 Marketing Package
Professionally designed marketing material  is provided to promote your new treatment technology.  Creative marketing designs based on hardware technology and efficacy highlight the hardware.  This marketing bundle is intended to attract  new clients and maintain customer retention.  Use this advertising material in your place of business to kick-start your new hardware and create interest in the new treatments.  The stunning marketing material will impact the customers and illuminate  the potential of your professional aesthetic hardware.  Own the machines made for business success. 
Included are:
Tri fold brochure design (print ready)
Full-size stand-alone banner (print ready)
4×6 postcards for direct marketing (print ready)
Video feed
Social Media Marketing
The value of social media marketing
Social media advertising is a much more effective way to nurture leads and transform prospective customers into loyal ones. This is because social media allows you to engage and interact with consumers unlike any other advertising platform.  BioLaser Aesthetics is excited to see our customers creating and sharing content of our branded technologies and the relevant treatments.  Growing a customer base  of social media advertisement is an effective way to quickly endorse our brand and simultaneously the business offering treatment services in tandem strengthening our connection with clients and business.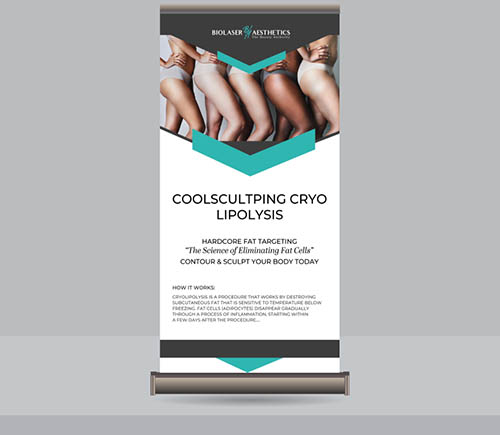 Marketing Package Content